When it comes to providing quality education to students, there is no one-size-fits-all approach. That's why Summit Learning Charter works to build meaningful relationships with each student and their families so they can get the most out of their learning.
As a fully accredited public school, we provide a unique blend of virtual and in-person educational opportunities for students in Oregon.
Our Virtual Academy for 6-12th grade students offers over 200 classes with 3 comprehensive curriculums.
Keep reading to learn more about Summit Learning Charter and how to navigate the admissions process.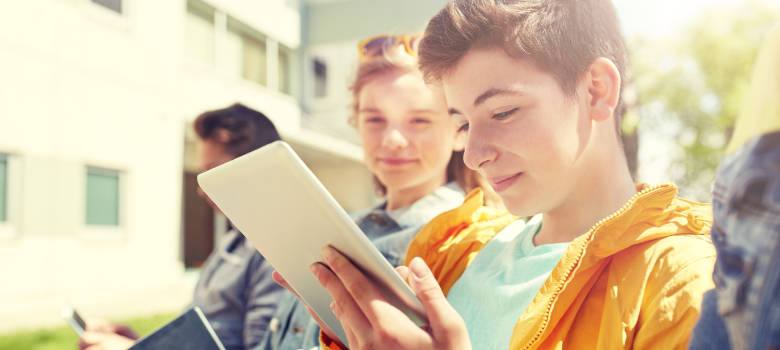 Program Dates:
September 6 to June 16
Contact Us

Personalized Curriculum
We understand that every student is different. That's why we offer personalized curriculums to suit your individual learning style and needs. Our goal is to help each student succeed by tailoring our offerings and finding courses that work for them. This approach allows you to really dig into your interests and genuinely enjoy the learning process.

Individuality
Our tailored approach focuses on guiding (rather than controlling) your learning. We celebrate our students as individuals and encourage them to become active participants in their schooling. Our teachers value your unique perspective and voice. At our academy, the playing field is leveled and you're encouraged to share your ideas and express yourself.

Modern Learning Environment
SLC utilizes the latest in modern technology to deliver high-quality, collaborative courses in a robust and engaging virtual learning environment. Students gain hands-on experience with online tools and technology that represent growing trends in the professional world. In addition, students are encouraged to visit our in-person school sites for live classes, study halls, and enrichment courses to socialize and engage with their peers.

Focus and Attention
Many students who struggle in a traditional, one-size-fits-all schooling environment find that they really thrive in online classrooms. At SLC, students receive one-on-one tutoring and attention, and their learning is tailored to their unique needs and focused on helping them get the most out of their studies. Our teachers are dedicated, knowledgeable, and patient, and their goal is to help you succeed and grow in the learning process.
Features of Summit's Virtual Academy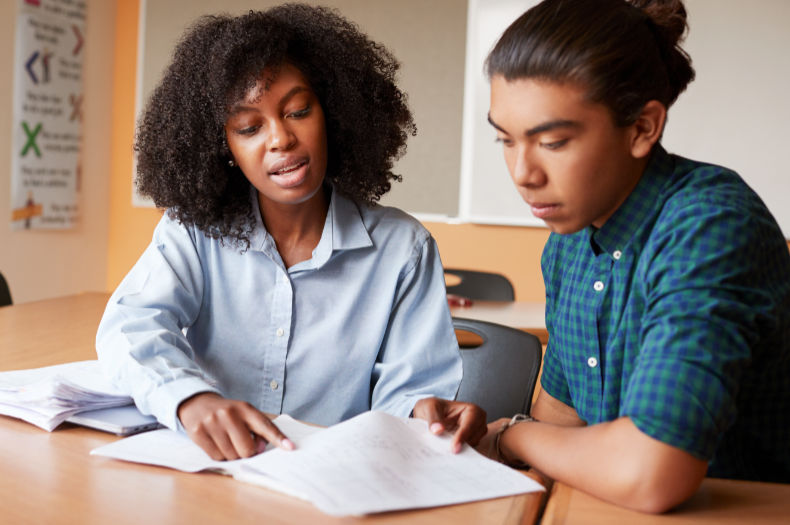 Meeting the highest standards of education and student success is our utmost priority. We provide a comprehensive approach that allows students to go beyond what is possible with traditional class environments.
At Summit Learning Charter:
Every teacher is Oregon-licensed in their subject.
We offer high-quality education to students in every corner of the state, including Portland, coastal, eastern, and southern Oregon.
Students commit to 5-7 hours of engaged learning every day.
You'll receive meaningful communication from teachers, advisors, and counselors.
We prioritize direct collaboration with parents to ensure students get the most out of their learning.
You'll have access to live virtual classes, one-on-one tutoring, and in-person enrichment opportunities.
Complete and submit your application through the button above or click on any of the "apply now" buttons throughout our website.

If you are currently enrolled in grades 9-12, you can submit your transcript along with your application to expedite the process. You can attach the transcript as a PDF or fax it to us at 503-630-5206.

You will hear from us! Look for email or text message from the summit team confirming your application.

Schedule a New Student Orientation where you will be issued a laptop and meet with several SLC staff members. You'll also work through 4 tutorials to learn all about how SLC works, including how to communicate with staff and how to access curriculums.