What is Blended Learning?
It's no secret that the landscape of education is changing. Alternative forms of schooling are rapidly rising in popularity, and we're learning that traditional classrooms aren't the only way to ensure your child gets the education they need and deserve. Blended learning is a hybrid structure between synchronous and asynchronous learning platforms that combines in-person instruction and virtual learning.
Every student is unique, and a blended approach offers each individual the opportunity to utilize their personal strengths and work at the optimal time and pace for them. But beyond the convenience of incorporating online instruction and materials with traditional schooling, blended learning gives students several avenues through which to engage with their education, allowing for a more personalized, comprehensive, and immersive experience.
At Summit Learning Charter, we believe that a blended approach to education is the most effective way of offering a quality learning experience that capitalizes on the strengths and unique perspectives of each student. SLC is dedicated to providing a quality education to students from all walks of life that allows them to select the kind of learning that best fits their needs.
Program Dates:
September 6 to June 16
Is Blended Learning Right For You?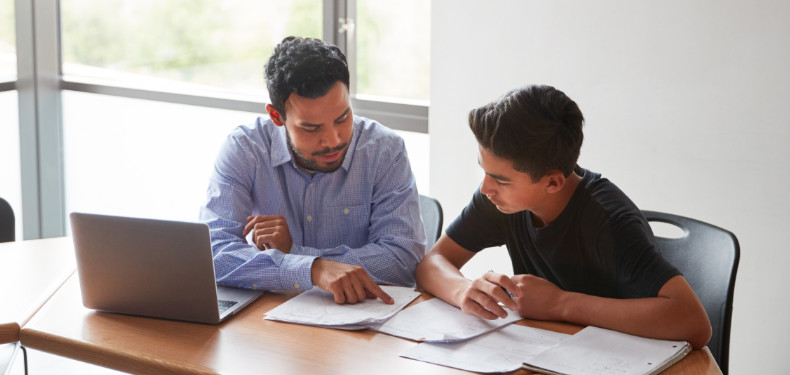 Most public schools adhere strictly to traditional classrooms and learning structures. But this doesn't allow educators the tools they need to cater to students' individual needs and learning styles. Many people struggle with these traditional formats, meaning that students who are full of potential and educational curiosity can be left behind by the rigidity of purely in-person structures.
The path to success can look very different from person-to-person, and our goal is to ensure that each student has the opportunity to learn in the way that works best for them. Many people are able to succeed in strictly in-person or online formats; however, the blended model provides the best of both worlds by allowing students and their parents to cultivate the ideal structure for them.
Going forward, the future of education will look different than how parents remembered it 5 or 10 years ago. Preparing students with the necessary digital skills early on will set them up for success and allow them to thrive in the workforce.
Available Learning Options At Summit
Paving the Path To Help All Students Succeed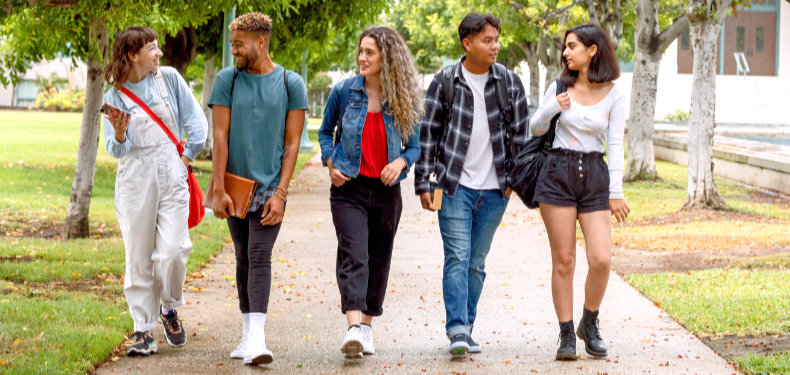 Face-to-face tutoring offers students the option to work one-on-one with their instructor in person. This allows in-depth exploration of various subjects and can be especially helpful for students who may need a bit of extra help with certain subjects.
Self-Paced Online Curriculum
Many students are held back by a rigid pace that moves too fast or too slow. With self-paced online curriculums, our students are able to work at a speed that works for them. This is especially helpful for those with busy schedules outside of the classroom.
Travel Abroad Opportunities
Because of the flexibility of blended learning options, students aren't obligated to stay in one spot. We encourage real-world exploration by giving students options to learn abroad, providing a comprehensive education while allowing them to immerse themselves in new cultures and experiences.
Like with in-person tutoring, online tutoring offers one-on-one help from one of our experienced instructors. This can be especially helpful for busy students so that they can get the attention they need from anywhere.
Just like traditional schools, we incorporate enriching field-trip opportunities throughout the year. Taking students on a trip to a museum, aquarium, natural environment, or another relevant location allows students to engage with a subject in a fun and interactive way.
Live video instruction is a cornerstone of virtual learning. Just like in-person classrooms, live video instruction gives students the ability to learn side-by-side with their peers. Live lectures and presentations from their teachers create a communal learning environment with the flexibility to attend class from anywhere.
Our hands-on science labs are a great way to enhance learning through practical engagement and trial and error. Students are able to work in person with peers and teachers to conduct experiments and see important scientific concepts demonstrated in real life and real time.
Face-to-Face Enrichment Class
While we work to offer more than in-person classes, we still believe in the benefits of traditional, structured learning. Our face-to-face enrichment classes give students the opportunity to learn along with their peers, aiding in socialization and community while enhancing the material.
We offer weekly physical education classes to encourage students to get out and move. We value physical education, not just for the health benefits, but also because it helps students develop skills related to team building, personal goals, and respectful competition.
If you want to learn more about Summit Learning Charter and how we operate, then you can discover the answers to our frequently asked questions here!