At Summit Learning Charter, we make it our mission to set our students up for success. We are an accredited public high school that caters to all students in the state of Oregon, including Portland, Bend, the coastal cities, Eugene, Medford, and Pendleton.
We offer our students a first-rate education that not only prepares them for the future, but also gives them the freedom and flexibility to learn in the way that works best for them and helps them achieve their long-term goals. Our early college program is widely known as one of the most successful educational programs in Oregon.
When a student is accepted into the program, they'll have the opportunity to earn college credits while in high school, contributing to a diverse learning experience and giving them a chance to take practical steps toward their unique goals for the future.
Program Dates:
September 6 to June 16
Simply defined, Summit's Early College Program becomes your high school, with the ability to enroll in classes at any of our partnering community colleges. Classes and credits earned in your college classes are posted to your student's Summit high school transcript.
Our early college program allows students to get a head start in higher education, not only by helping them earn credits early, but also by giving them the chance to study various subjects in a college-level classroom environment.
Our program lets students take a variety of classes at their local community college campuses. From specialized subjects to general education courses, they'll have the opportunity to experience high school in a unique, effective, and fulfilling way.
Benefits Of Our Early College Program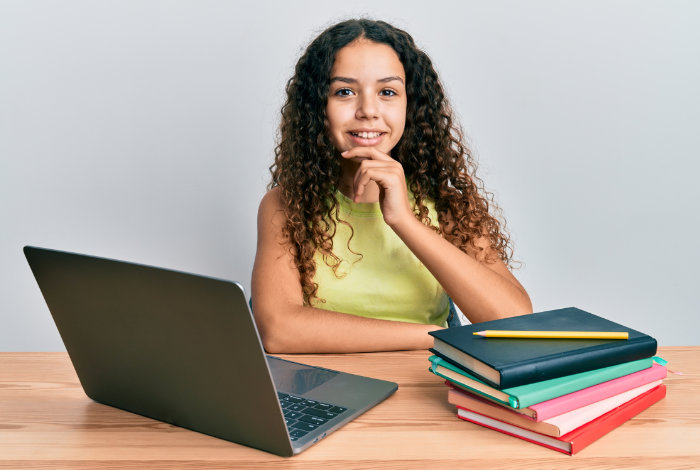 The advantages students gain from our early college program go far beyond credits. While it absolutely helps students by giving them an early start, it also gives them flexibility and choice, as well as skills that will be invaluable both in college and throughout their entire lives. Students will get to work closely with an early-college advisor who will help them create a class schedule that works for them and takes their interests and needs into account.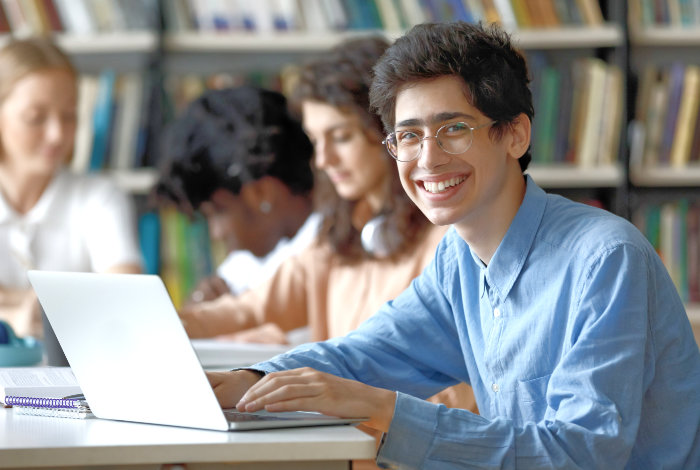 This program eases the transition between high school and college, significantly reducing the stress that often accompanies a student's first year at a university and increasing overall confidence. It also provides them with real-life, practical experience that will give them the tools they need to meet the demands of higher education by helping them to develop communication, team-building, time-management, and self-advocacy skills.
Click the button above or any of the "Apply Now" buttons throughout our site.

Choose the "Early College Program" option and the school year for which you wish to apply.

Complete and submit your application
Complete and submit your application

Wait for us to contact you and we will verify your information and answer any questions you have!
At SLC, we value the experiences of our students and their families. Here is a testimonial from one of our wonderful students:
"Summit Learning Charter was a second chance for me to earn a high school diploma. This program brought me many new friendships and new experiences; I have many fond memories of the wonderful staff. I fully recommend SLC to any student, you will find teachers that truly care about your success."
We also work closely with parents to create a cohesive learning plan for each student. Here's what one parent had to say about SLC:
"I had an amazing advisor. She supported me through all these three years. She helped me figure things out, motivated me when I needed it, and always showed understanding. It was amazing to be able to be a full time college student and basically leave High School behind. All I had to do was take some basic classes for graduation, and then I was able to take classes I wanted and needed for my career goals. The financial help with book stipends was also very helpful."

"Summit provided flexible learning at a pace our student was happy with. Guidance was clear and staff were always available and helpful when needed. The early college program allowed our child to graduate high school with her associates degree without the added stress of extra courses or financial hardship."
If you want to learn more about Summit Learning Charter and how we operate, then you can discover the answers to our frequently asked questions here!