Summit's Early College Program provides high school students with the unique opportunity to take courses at their local community college and earn credits that can be applied to both their high school and college transcripts. This program allows students from all backgrounds and walks of life to actively pursue their future academic, professional, and creative interests, earn college credit, and complete their high-school graduation requirements.
Why Choose Early College?
The Early College Program prepares students for higher education by giving them a chance to actually experience what college courses and a more grown-up learning environment are like!
Summit students are generally very successful in their college-level courses. They've also reported that they feel more confident in applying to universities and choosing a major after they've experienced a college environment themselves.
Students work one-on-one with a knowledgeable Early College Advisor to create course schedules that
Satisfy Oregon's high-school graduation requirements,
Earn them select college credit, which in most cases, transfer to the university or other institution of their choosing, and
Are specific to their lifestyles, goals, interests, and other responsibilities.
The program gives students access to the exciting and diverse course selections at community colleges, which allows them to explore fields of study and areas of interest not offered at their local high school. From computer science, to calligraphy, to game development, to fashion design, students can let their interests guide them to courses they'll truly enjoy as they also complete general education requirements.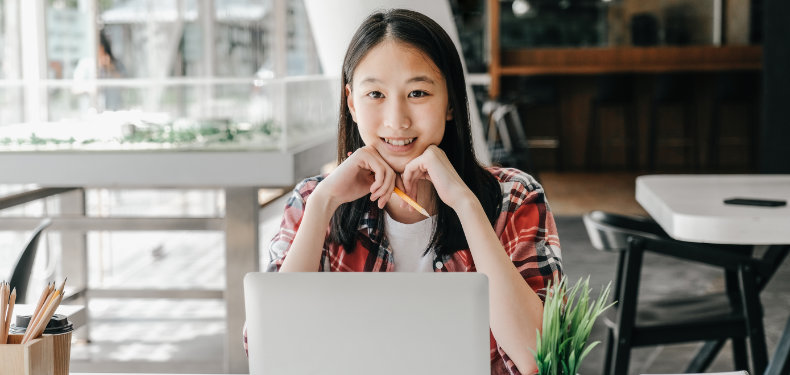 Full-Time Program
Summit's Full-Time Early College Program gives students the opportunity to take a full schedule of courses at their local community college. Students can take full advantage of the opportunity by earning credits that may transfer to a four-year university, exploring trades and technical career opportunities, working on skill development, and/or getting started on an Associates Degree.
Summit pays for college tuition and fees up to 12-credits per term (summer excluded).
Students receive up to $200 each term for books via PayPal.
At least one course per term must count toward the completion of the student's high-school diploma requirements.
Students can register for in person or virtual classes, as approved by their advisor.
Blended Program
In the Blended Program, students will work with their advisor to create a schedule of both college courses and classes offered by Summit's Virtual Academy. This is a great option for students who are not interested in taking all of their courses with a community college.
Each student's schedule must ultimately earn a total of 2 high school credits per term.
Students receive funds to offset the cost of books, based on the total amount of college credits registered for per term.
At least one course per term must count toward the completion of the student's high-school diploma requirements.
Students can register for in person or virtual classes, as approved by their advisor.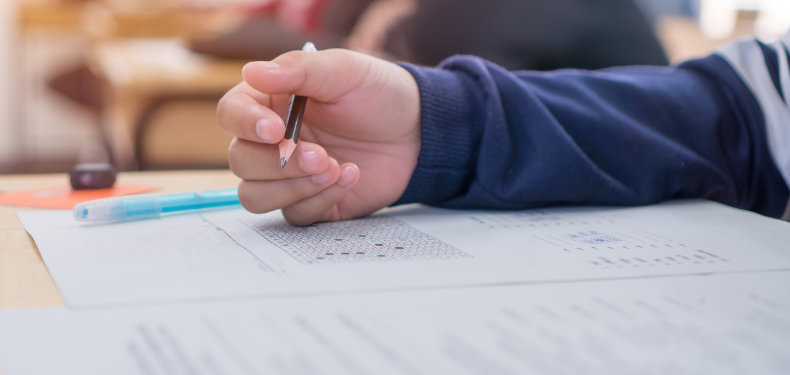 ACT/PSAT/SAT Prep
Summit is an official administrator of the PSAT and SAT. Students interested in registering for the ACT, PSAT, or SAT should work directly with their Summit advisor.
In addition to giving students a head start on their higher-education ambitions, the Early College Program can also help prepare students for college admissions tests and entrance exams such as the PSAT and the SAT. Many colleges require assessment scores as part of their admissions process.
Classes at Community College
The Early College Program is designed to help students prepare for the real demands of a university. By gaining exposure to college courses while still in high school, students build their communication skills, enhance their organization and time management, and learn how to advocate for themselves in a supportive and yet rigorous setting.
In addition to completing Oregon's high-school diploma requirements by taking college-level general education requirements, students have access to the wide array of courses offered at community colleges. From computer science and coding courses to literary theory and personal finance, the sky's the limit when it comes to opportunities for exploring interests and broadening horizons.
In order to be eligible for the Early College Program, applicants must meet the following requirements:
Satisfy Summit's college placement score criteria.
Have a minimum GPA of 2.8.
Be on track to graduate high school.
Please also note that the Early College program is designed for students who are 16 years and older. However, Summit can support younger students who wish to participate through the community-college underage process. For applicants under the age of 16, please contact our registrar immediately for application deadlines, guidance, and important instructions.
Once we have received your application, our registrar will contact you within 1-2 business days with accurate instructions for the specific campus you would like to attend. Don't see the campus you are interested in? Contact us and see how we can help!
"Early college gave me the opportunity to study the way I wanted. This is possibly one of the best choices I've ever made and my future has never looked brighter because of it."
If you want to learn more about Summit Learning Charter and how we operate, then you can discover the answers to our frequently asked questions here!