Students in Summit Learning Charter's Early College program can any attend their local community college to earn dual credits for a high school diploma and a college transcript.
Our SLC team provides your student academic advising each term and coordinates for you a term by term list of approved classes.
Please see the academic degree options for your college in the menu and explore your options with our academic team.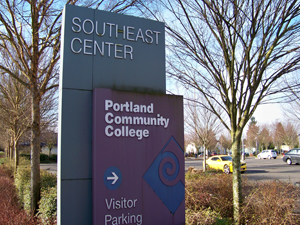 From training our community's workforce to preparing students for four-year schools to leading the way in educational success and completion, the work we do at Portland Community College today is at the heart of our region's success tomorrow.
As the largest post-secondary institution in Oregon, PCC serves nearly 90,000 full-time and part-time students. We fill a unique role, one that offers high quality education and opportunities for our students, which in turn contributes to the vibrancy of Portland's economic community.
We welcome your interest in PCC – as a potential student, donor, or community partner. With your support, we can strengthen our region's economy by educating a skilled workforce, prepare students to successfully transfer to four-year colleges and universities, enrich the community through lifelong learning, build a greener workforce while shrinking our carbon footprint, and maintain our responsibility to be a sound financial steward of public dollars.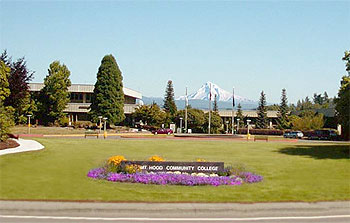 At Mt. Hood Community College you'll find highly skilled faculty members providing you the best in educational opportunities. Offering over 60 professional and technical programs, as well as a variety of university transfer possibilities, MHCC prepares you for the jobs of today and tomorrow. Take the time to browse our Web site and see how MHCC can change your life.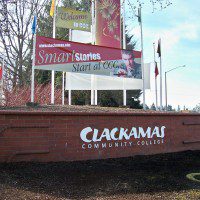 For more than 40 years, Clackamas Community College has been changing with the times and working to meet the needs of the community – and you're sure to find a location and program to suit your personal goals.
Recognized for its committed, supportive faculty and staff, CCC offers classes and services to a diverse student body totaling over 38,000 at three active campuses – the Oregon City campus, the Harmony Community Campus in North Clackamas, and the Wilsonville campus. Extension sites are also located in the towns of Canby and Molalla, where CCC offers English as a Second Language, GED in Spanish, computer science and plenty of community education classes.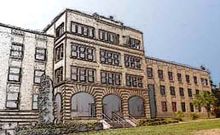 Our goal is to help you be successful in whatever educational program or activity you choose.
Both campuses are located in the Columbia River Gorge, a destination for windsurfing, hiking, skiing, fishing, and unique cultural experiences. Columbia Gorge Community College (CGCC) offers a flexible schedule of credit and non-credit classes on campus, online, and in the community.