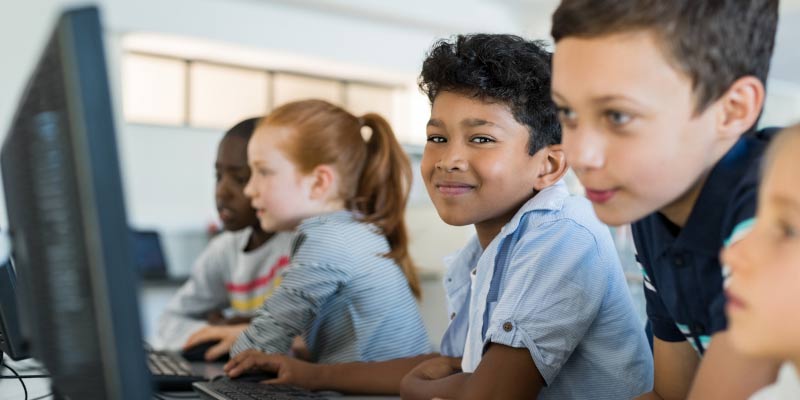 Student learning and progress is evaluated through students taking the STAR 360 assessment in Reading and Math, three times per year (Fall, Winter and Spring). We can use the assessment data to create individualized learning paths in both reading and math to support learning.
Students in 3rd grade + are invited to the complete the Smarter Balanced Assessments (SBAC) in the Spring time in English Language Arts and Math, and Science for 5th grade.
Students enrolled in Kindergarten during the first 6 weeks of the school year will need to complete the Kindergarten Readiness Assessment. This quick assessment provides the state with information as to what knowledge a child at 5 years old typically comes in with.
Students enrolled in Kindergarten and new-to-school 1st graders will need to also complete a Pre-Reading Screener, up to three times per school year. It is a very short assessment designed to identify any potential learning difficulties at an earlier age.