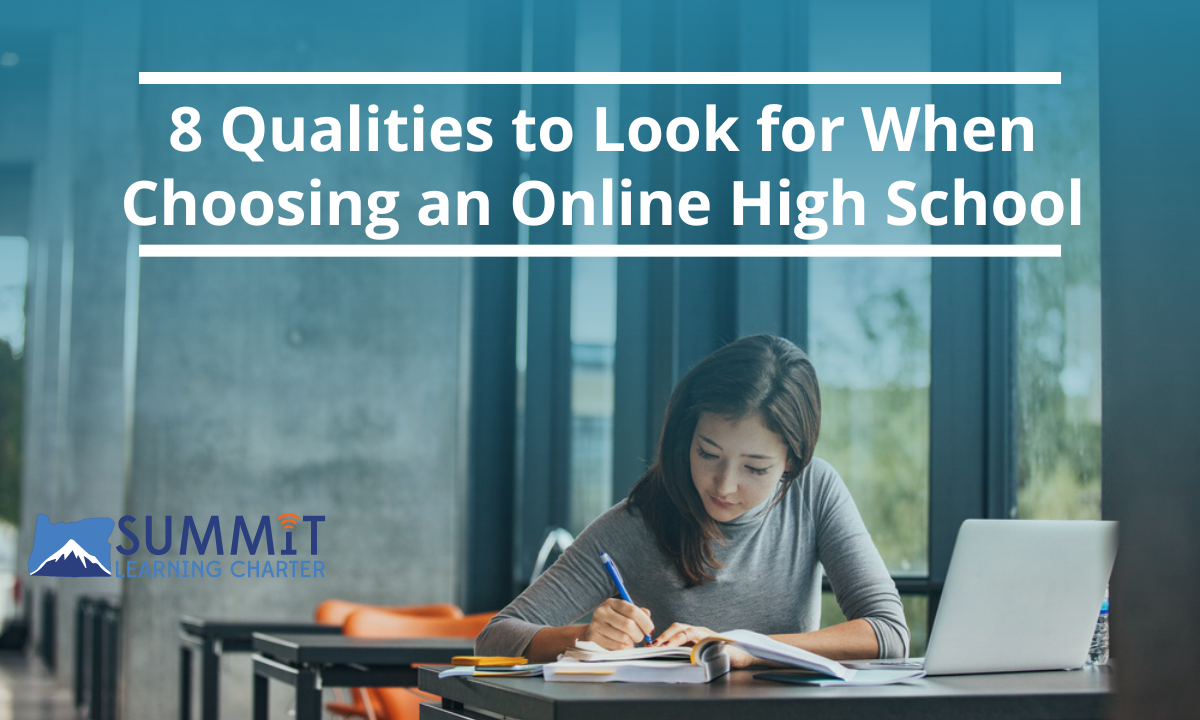 8 Qualities To Look For When Choosing an Online High School
Many parents, teachers, and students agree that virtual learning is the future of education. Online high schools can offer significantly more flexibility, cost savings, and opportunities to explore unique and specialized subjects. But how do you choose the right online high school for your student and your family?
The answer is simple. You stick to the fundamentals and consider your child's specific needs. Keep reading to discover our top tips for choosing an online high school in Oregon and beyond!
How does an Online High School Differ From a Traditional High School?
Online High School

Virtual classrooms

Flexible schedule

Self-paced learning

Learn from anywhere

Parents can easily track progress

Individualized learning

Traditional High School

In-person classrooms

Set schedule

Predetermined pace

Fixed location

Limited parental supervision

One-size-fits-all learning
1. Accreditations
By far one of the most important qualities to look for when selecting an online high school for your child is accreditation. Just like traditional schools, accredited online schools must adhere to nationally or regionally recognized standards of education. Accreditation helps to ensure your child's school is held accountable for its academic standards. Many colleges and universities only accept students who have graduated from accredited high schools.
The best online schools are accredited by well-known, respected organizations with a history of providing accreditation for both traditional and online schools. For example, Summit Learning Charter (SLC) is fully accredited by Cognia, a highly respected non-profit organization that provides accreditation throughout the US and internationally.
2. Years of Experience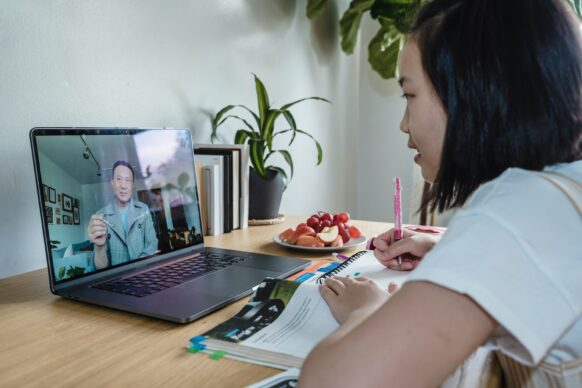 A major benefit of virtual education is that online schools are generally more forward-thinking than traditional schools. They're not clinging to old, outdated teaching styles, standards, and curricula. But like most institutions, online schools mature as they accumulate years of experience. 
Online high schools with more experience have had time to:
Attract higher quality teachers and administrators

Gain insights into the diverse needs of students and parents

Identify and acquire the most effective learning platforms and software

Gain recognition with colleges and universities
3. Comprehensive Curriculum
You should expect the same standards and academic rigor from an online high school as you would from a traditional school. Look for courses in core subjects such as math, science, English, writing, social studies, and health. 
In addition to a robust core curriculum, it's also important to consider the variety of elective courses offered and whether or not these offerings accommodate the interests and goals of your student.
4. Extracurricular Activities
Contrary to most people's expectations, many online high schools offer a variety of extracurricular activities. Just like most traditional schools, the best virtual high schools take steps to provide opportunities for socialization, enrichment, and nonacademic learning and engagement outside of classes.
Many online high schools also allow students to participate in their local school district's sports and extracurriculars.
5. Qualified Instructors
Instructors are the backbone of education. Qualified teachers who are trusted by parents and take an active role in working with students to meet their individual goals are essential to success. 
The best online high schools in Oregon will employ instructors that are experienced, personable, and fully licensed according to state standards by meeting CTE (Career and Technical Education) requirements.
6. College Preparation Opportunities
For many students, high school is the perfect opportunity to prepare for higher education. A quality virtual academy should prioritize planning for the future and give students the chance to prepare for college in tangible, practical ways. When looking for an online high school, a comprehensive college preparation program can make all the difference.
SLC's early college program allows students to earn transferable college credits while in high school. It also encourages students to explore subjects and trades that interest them. There 's no better way to ease the often-stressful transition to college.
7. Learning Flexibility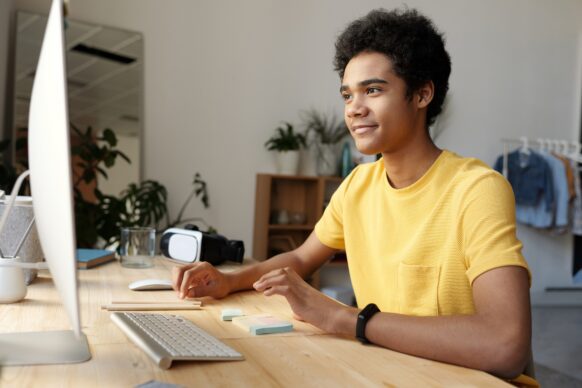 Flexibility is perhaps the clearest advantage of virtual education. The ability to learn from anywhere and at an individualized pace is invaluable, especially for students with specific learning needs or other nonacademic responsibilities. But true flexibility is about more than just time and location. 
Every student has their own needs and preferences. From 100% virtual classes, to blended learning that utilizes both online and in-person classrooms, there are many ways an online school can provide students with choices. That's why the best online high schools will offer adaptable options to suit each student's learning style, which may include:
A mix of live and recorded lectures

One-on-one tutoring

Multiple curricula

Diverse class subjects and schedules

Opportunities for online and in-person enrichment
8. Graduation Rate
A reliable online high school will have all the relevant information you need available on their website. Graduation rates are one of the best ways to determine if a school is setting students up for success. The Oregon high-school graduation rate was just 84% in 2020, falling just behind the national average of 88.6%. 
At Summit Learning, we've maintained a consistent graduation rate between 94% and 96% since 2018. Like any good online school, we're invested in providing students with the guidance and individualized attention they need to graduate on time and prepare for the journey ahead.
Online High School Red Flags to Watch Out For
Knowing what qualities to look for when choosing an online high school is important. It's also essential to know exactly what to be concerned about and what to avoid. Here are a few red flags that you should keep in mind during your search:
Vague or missing information

Missing or fake accreditation

Wording or facts that sound too good to be true

Lack of qualified teachers and faculty

Excessive upfront fees

Inadequate course offerings

Pushy marketing

Lack of a physical address
Have More Questions About Online High Schools? Summit Can Help!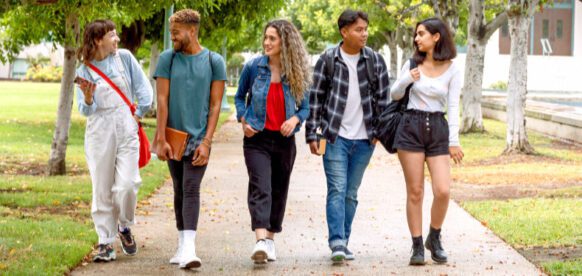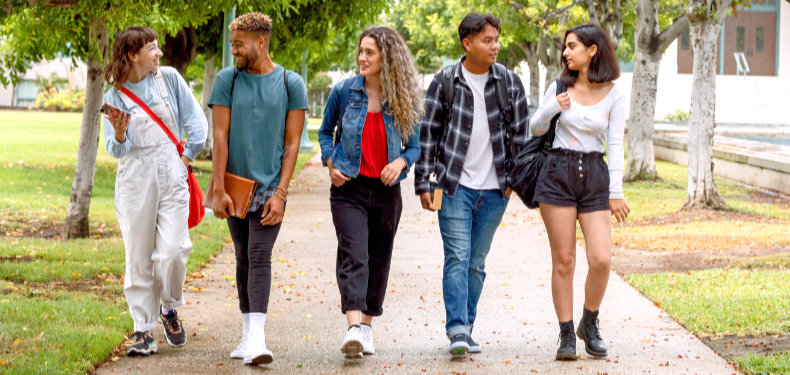 Summit Learning Charter is a tuition-free online public school that's fully accredited by Cognia. Our virtual academy program is designed to create a personalized, flexible learning environment for high school students in Oregon. 
At SLC, we don't believe in a one-size-fits-all approach to education. We have over 200 classes in each of 3 comprehensive curriculums. We work with each student and their family to create an individualized schedule that helps them pursue their short- and long-term goals and explore their interests and talents!
Learn more about SLC's academic offerings and standards and contact us to learn more and get your questions answered.