Dates for 2018/19 school year will come out in MAY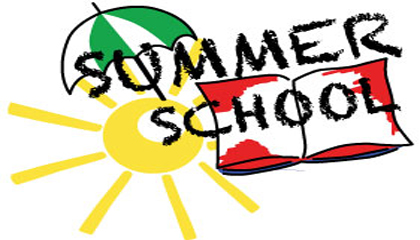 It is free for current students for grades 8-12 only.
The application for enrollment into Summer School will be available first week of May.
Students will only be able to work on Odysseyware or Edgenuity or Acellus.
1 class at a time! – we limit the # of courses you have access to so you focus is focused.
Applications must be completed by JUNE 2nd for consideration!!!
Students who enroll for summer school may continue to use our school laptop!
Students who enroll must complete a minimum of 15 lessons per week in order to maintain enrollment!
Summer school staff will track progress and disable access if students are not able to maintain progress
Support will be available Monday – Thursday from 10am – 2pm by phone and by virtual conference with Mr. Dale Bernardini, aka Disco Dale.
Dale Bernardini – 971.212.2240
Summer School will end on July 14th
If you are interested, Please contact your advisor for the Summer School Application!
Jan Alderman 503.630.5001 ext 2226
Corrinne Brantner 503.630.5001 ext 2232
Marybeth Conaway 503.630.5001 ext 2221
Good luck and study hard!!